Performance demands precision tooling. That is especially the case in the carbide cutting tool industry. Using the premier industry software, our quality design and craftsmanship has consistently served a clientele with enormously varied necessities and unique problem solving. Our precision custom drills are designed to provide exceptional cutting in multiple applications.
We provide custom drills in:
High Performance, Coolant Fed
Step Drills Manufactured to Customer Print
Precision accuracy is an industrial must. All of our carbide cutting tools are ground exactly to your specifications. All material is also inspected upon arrival to ensure correct tolerance specifications. Tools are then inspected using Optical Comparators, RAM Optics, and a Laser Micrometer. Additional measures are taken to meet certification requirements for companies requiring it.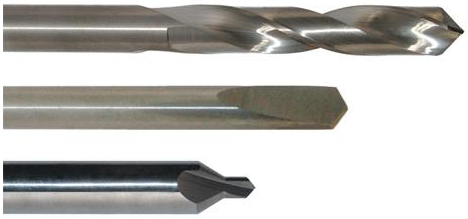 Since 1982 TJ Grinding, Inc. has been manufacturing and sharpening carbide and HSS Cutting tools. Our manufacturing facility contains the most up to date CNC grinding and inspection equipment. We are committed to manufacturing and sharpening the highest quality cutting tools possible while offering competitive pricing and unequaled customer service.
Our primary goal of Customer Satisfaction is achieved by producing ultra-precise (to the .0001 of an inch), high quality cutting tools in the most cost effective manner possible. But price and quality both mean very little if your tools are not delivered when you need them. This is why T.J. Grinding, Inc. offers lead times unmatched by many in the industry on both custom and standard cutting tools.